Eye Care Services in Kailua-Kona, HI
At Wally Kojima, O.D. and Associates, our staff are committed to providing high-quality optometry services in a clean and comfortable setting. If this is your first visit to our Kailua-Kona optometrist, or if it has been a while since your last eye exam, please review our services menu.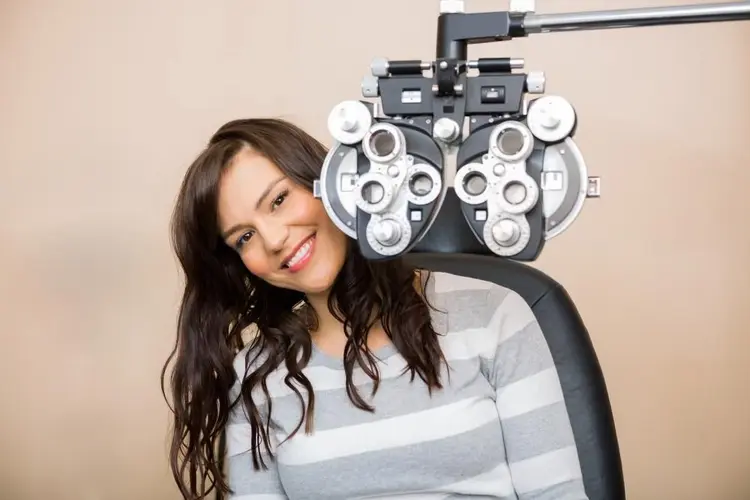 Services Our Optometrist in Kona Offers
We are a full-service optometry clinic dedicated to providing the highest quality services using the latest equipment. In fact, we are the only optometry clinic on the island to offer the 3D OCT-1 Maestro by Topcon, the most advanced ocular diagnostic imaging device in the U.S., the most advanced machine in the U.S. Here's what optometrist in Kona has to offer our eye care patients.
Our eye doctor offers the most complete eye exam that checks your visual acuity and your eye health. Through early identification, we are able to provide treatment of eye conditions and preserve your vision. We recommend adults have their eyes tested once a year. Let us manage your eye health or provide glasses or contact lenses to correct your vision.
Multifocal glasses accommodate different lens powers to correct for near and distance vision in the same pair of lenses. Switch to multifocals or progressive lenses today to see clearly without needing to carry multiple pairs of eyeglasses.
Before you switch from glasses to contact lenses, let us give you a thorough contact lens exam. We'll advise you on the best type of contact lenses for your eyes, demonstrate proper hygiene, and measure your eyes to ensure the right fit.
If you are over age 21 and want permanent vision correction, come see us for a LASIK consultation. We'll discuss the cost, pros, and cons of LASIK and evaluate you to see whether you are a fit. If you decide to go ahead with the procedure, we'll do all pre- and post-operative consults.
MEDICAL CONDITIONS
We often diagnose eye diseases in our comprehensive eye exams. Our eye doctor gives first-line medical treatment for eye conditions including diabetic retinopathy, glaucoma, cataracts, macular degeneration, and more.
EYE INFECTIONS
Symptoms of an eye infection include redness, irritation, discharge, and pain. Our eye doctor can diagnose and treat eye infections quickly, to improve your comfort.
DRY EYES
End your suffering from dry eye with medicated eyedrops, lifestyle suggestions, and the right pair of glasses or contacts.
In the early stages, glaucoma and cataracts are treatable with medication and vision correction. Our eye doctor can monitor your eye pressure, diagnose glaucoma, provide treatment in the early stages, and make lifestyle suggestions for your eye health. When we feel it's time for surgery, we'll refer you to an eye surgeon and co-manage your recovery.
CONTACT OUR KAILUA-KONA OPTOMETRIST TODAY!
Would you like to reserve an appointment for an optometry visit with our Kailua-Kona optometrist? If so, please use the online appointment request form or call us at (808) 331-8081. We look forward to taking care of your vision needs!